BreastfeedLA and First 5 invite you to
meet and learn with Dr. Kathleen Kendall-Tackett!
May 25, 2017 – 8:00am-4:00pm
Valley Presbyterian Hospital 
This event will sell out. Earlybird registration is $100 through May 18th, $115 after and at the door.
Dr. Kendall-Tackett's Presentations
•
Explore
the
role of depression in breastfeeding cessation and
whether
a mother's prenatal intention to breastfeed
make
s
a
difference
.
This
presentation
summarize
s
and
synthesize
s
recent studies and present new findings from the
Survey of Mothers' Sleep and Fatigue
that address the link between birth interventions and depression in mothers.
•
When it comes to overcoming adversity and stopping the intergenerational cycle of violence, breastfeeding makes all the difference.
This presentation will discuss breastfeeding's role in protecting infants from the harmful effects of maternal depression, explain the importance of maternal responsivity to long-term health for the baby, and describe the role of breastfeeding in lessening the impact of a mother's previous adverse experiences.
AM and PM Breakout Sessions:
Breakouts will discuss how ALL community health workers and child care providers can be attuned to the signs of postpartum mood disorders in new parents and provide a supportive environment for breastfeeding parents, as well as how new parents can benefit from participation in peer support activities both in person and online.
Community Panel:
Engage with a moderated panelof mothers and support persons who will share their stories ofliving with postpartum mood disorders. They will share what they found to be helpful resources and strategies, and discuss what supportive measures are still needed.
This Event is jointly sponsored by First 5 LA, BreastfeedLA, and Valley Presbyterian Hospital.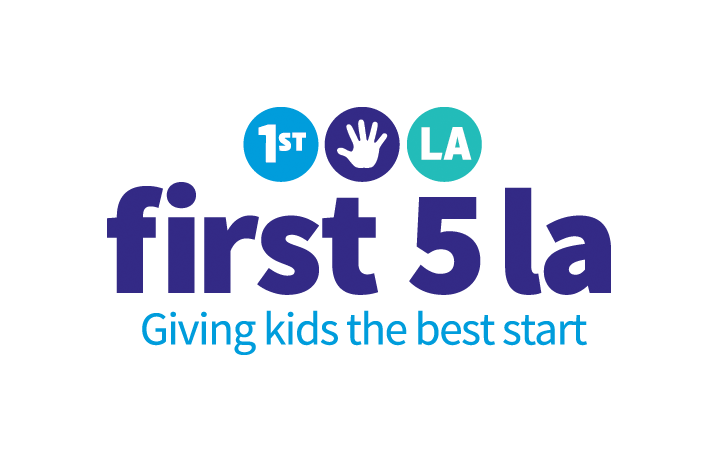 About the Featured Speaker
Dr. Kendall-Tackett is a health psychologist and International Board Certified Lactation Consultant, and the Owner and Editor-in-Chief of 

Praeclarus Press

, a small press specializing in women's health. Dr. Kendall-Tackett is Editor-in-Chief of two peer-reviewed journals: 

Clinical Lactation

 and 

Psychological Trauma

. She is Fellow of the American Psychological Association in Health and Trauma Psychology, Past President of the APA Division of Trauma Psychology, and a member of the Board for the Advancement of Psychology in the Public Interest. Dr. Kendall-Tackett specializes in women's-health research including breastfeeding, depression, trauma, and health psychology and an author on such subjects. 

Her websites are 

UppityScienceChick.com

, 

BreastfeedingMadeSimple.com

, and 

PraeclarusPress.com

. 
Location and Parking
This seminar is located at Valley Presbyterian Hospital, 15107 Vanowen St, Van Nuys, CA 91405. Parking is available
Cancellation Policy
Written cancellations received one week prior to the event will be granted subject to a $5 fee. No refunds after this date.
Continuing Education Credits
(offered at no additional charge)
5 L-CERPs (for IBCLCs) and 6 CEUs will be awarded for attending this learning opportunity.  When you register early, you receive the best value on our seminars!  
Earlybird Registration is now open.
Registered Nurses: BreastfeedLA is an approved provider by the California Board of Registered Nursing. This course offers 6 contact hours of continuing education will be offered. BreastfeedLA's provider number is CEP 16435. Licensee must maintain certificate for a period of four years. Lactation Consultants: BreastfeedLA is an approved Long-Term Provider by the International Board of Lactation Consultant Examiners #CLT113-36. 5 L CERPs will be awarded.
Photography Policy
When registering for this event, you give your consent to be interviewed, videotaped, and/or photographed for use by BreastfeedLA. You understand that your interview, video, and/or photographic image may be used in print or digital/electronic form (e.g., publications, website, advertising, videos) and may recognize your association with BreastfeedLA.
When registering for this event, you agree to the following:
- not to post photos of the speakers' slides on social media or use them for any other purpose than your own education. - to print a copy of the speakers' presentations for your own use only and not to share the links or presentations with any persons not registered for this event.
Sharing of Your Contact Information
If you select "Yes" during registration, BreastfeedLA may share your first name and email address with the vendors who exhibit at this event.  BreastfeedLA partners with vendors who comply with the International Code of Marketing of Breastmilk Subsitutes (the WHO Code) and who offer products or services which may benefit you and/or your clients.  If you select "No" during registration, BreastfeedLA will NOT share your contact information with anyone and will only use your contact information to contact you with details about this event and future BreastfeedLA events.